Audi Service Center
Welcome to 
Audi Tulsa Service Center. 
Audi Tulsa is Your Home For Expert Audi Service and Maintenance
You already know that your
Audi is a truly special vehicle
, but now it's about keeping that premium driving experience for as long as possible. With our team of Audi experts at Audi Tulsa, we'll help you keep up with recommended maintenance and stay ahead of potential trouble with routine service appointments to keep your Audi healthy. Schedule your appointment to get started today!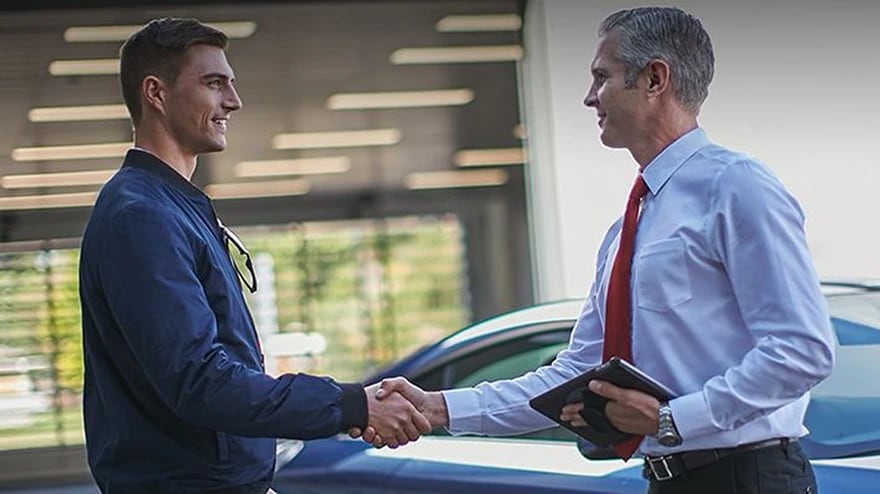 Audi Care
Why Service at Audi Tulsa?
Unlike your generic mechanic, the team of technicians at Audi Tulsa have been specifically trained on all things Audi. From the original Audi Quattro to the latest Audi e-tron GT, our team has the expertise and experience to handle any job that comes our way. From routine maintenance like oil changes and tire rotations to complete parts replacements and diagnostics, we've got the tools and skills to take proper care of your Audi so you can always drive with confidence.
To help maintain the performance of your Audi, we recommend maintenance service every 10,000 miles or 12 months, whichever occurs first. Audi Care prepaid scheduled maintenance packages are the ultimate in quality and convenience.
Oil and Filter Changes
Perhaps the easiest thing you can do to care for your Audi is to keep up with regular oil changes and air filter replacements throughout the life of the vehicle. 
Oil changes are critical to the long-term health of your engine by offering protection and lubrication for internal engine parts. As oil ages and goes through multiple heat cycles, it will degrade and lose its ability to protect your engine. That's why regular oil changes are an important part of the long-term health of any vehicle, including your Audi.
Meanwhile, your engine air filter does well to keep dust and other debris from getting into your engine and causing damage. However, your air filter can also become clogged over time, reducing airflow and reducing both performance and efficiency. To get the most out of your Audi, have your air filter replaced annually with one of our genuine Audi parts to help your engine breathe better.
From the added cargo versatility of roof racks to car covers helping protect your investment, there's an array of Audi Genuine Accessories that can help you add both style and utility to your Audi. 
Find your Audi model from the list below to see the available accessories tailored to fit your Audi and next adventure.
In Need of Audi Genuine Parts & Service?
Tires and Wheels
Tires and wheels have a major role to play in managing both handling and ride quality, and with so many options available for each new Audi model it only makes sense that you'll want a set that matches your unique tastes and driving style. From sticky summer tires for your new Audi RS 3 to a tough set of off-road tires for your Audi SQ 5, we'll ensure you get the right set of rubber to match your needs. Plus, lightweight and larger wheels are available to help transform the look of your Audi, all with factory-matched specs to ensure the proper fit and speedometer readout once the work is completed.
Brakes
Our Audi parts department will help you get the right brake pads, rotors, and fluid to ensure premium stopping power when you need it most. Not only can we help you with factory-standard brake components, but we can also assist in finding upgraded Audi parts to improve braking performance if your driving style requires it. Not only will we ensure you get the right brake parts, but our team of experts will then handle the installation to ensure you have the confident stopping power you need, on command.
Alignment Service
Potholes, railroad crossings, and crowned roads can lead to alignment issues over time, negatively affecting the handling and ride quality of your Audi. Our state-of-the-art alignment system not only diagnoses alignment issues, but helps our team handle the task of correcting your alignment problems so you can get back on the road and enjoy your Audi experience to the fullest.
Visit Our Dealership Today! 
Let our team of Audi service experts and our in-house Audi parts department get you both the parts and service you need to keep your Audi running its best.