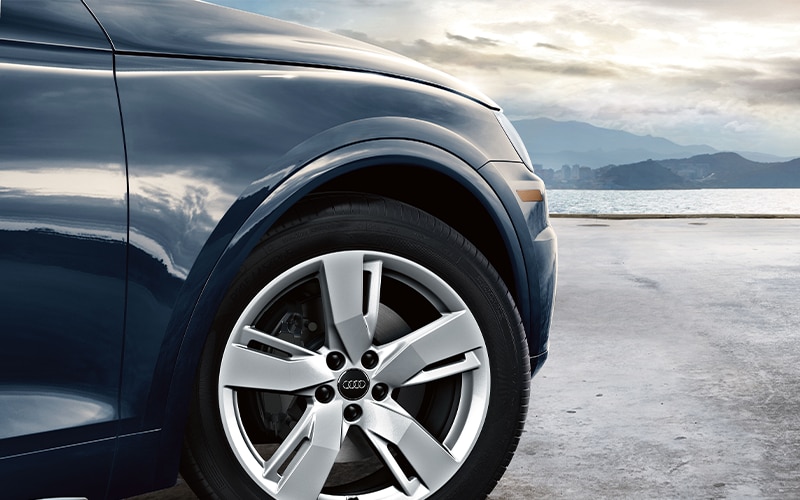 Audi Tulsa Keeps You Looking Fresh with Our Collision and Body Shop
When it comes to the care of your Audi, nothing should be left to chance. When dings and dents start to mar the quality of your Audi, you should entrust your luxury model in the hands of expert staff. At Audi Tulsa, in partnership with the Don Thornton Automotive Group, we offer an Audi-Certified Collision Center to help you out. With hours of vast collision repair experience, extensive training, and the recognition as being a top-tier facility. With our highly trained staff, we guarantee that you'll get the care that your Audi deserves.
Insist on an Audi Authorized Collision Repair Facility for Peace of Mind that Your Audi is Still Authentic
When it comes to your Audi, you can't just find any facility to take care of your issues. Our collision center offers factory-certified repairs using only genuine Audi parts to ensure the longevity and care of your vehicle. Should your Audi be damaged in a collision, we will help to ensure that you get its repair needs met by Audi's high standards. Our Audi technicians are trained on factory-approved procedures, so we stay up to date on all things that are necessary to the care of your vehicle.
When you work with a generic collision center, there is no guarantee that the parts that are used in your Audi are genuine and designed for your specific model. Here at our collision center, we only use genuine Audi parts that are backed by a limited warranty. They are manufactured to help maintain your vehicle's stellar performance, and they help keep you safe.
We strive to provide the best care possible for your Audi because it deserves a luxury experience. When it comes to Audi, you deserve an experience with our team here at Audi Tulsa. You can be assured that our team will meet your needs with professionalism and expert care! Keep your Audi looking fresh with our collision center!
Make an Inquiry