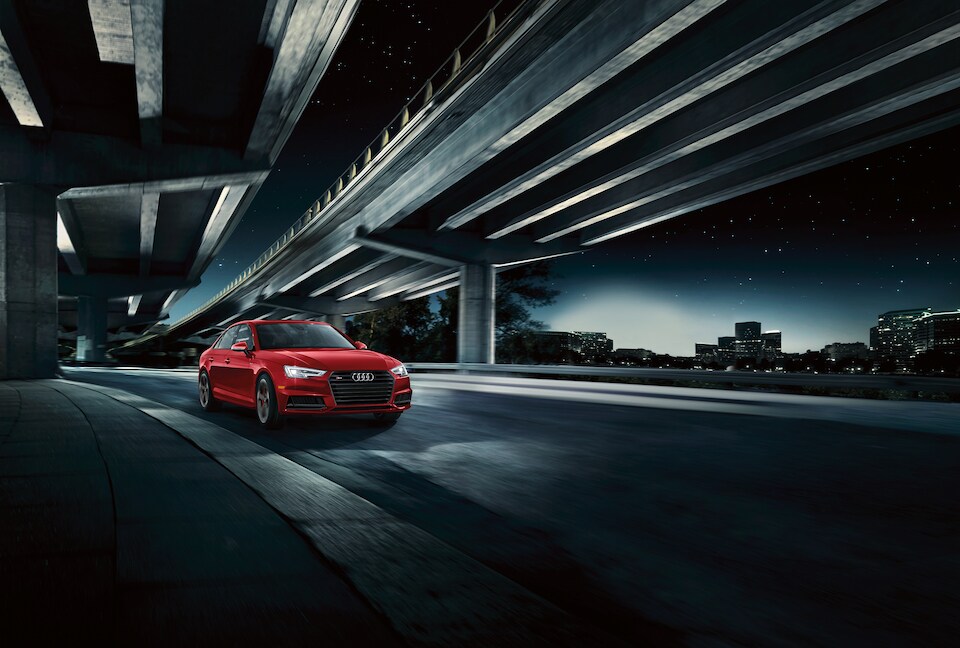 This Audi Sedan Balances Comfort and Explosiveness to Deliver Exciting Ownership and Driving
Drivers and critics alike are falling head over heels for the stylish appearance and sporty-driving of the 2018 Audi A4 sedan, but luxurious experience and comforts of the new Audi A4 has given drivers a new reason to fall in love with this Audi luxury sedan. In a recent press release from Audi of America, the Audi A4 garnered the attention and praise at the North American International Auto Show, where it was honored as the 2018 Luxury Car of the Year by Cars.com.
Experience the Luxurious Modern Comfort Features of this Audi Luxury-Sedan
The modern and impressive features offered in the 2018 Audi A4 have brought it the well-deserved attention as an exciting luxury-sedan. Perhaps most impressive is the Audi A4's Virtual Cockpit, which allows for complete customization of the LCD display with gauges and navigation displays. The entire display is as customizable and informative as your desktop home screen.
The adjustable drive modes on the 2018 Audi A4 also give drivers complete control over their driving experience via suspension and transmission controls. Normal, Eco, and Sport modes offer drivers customizable experiences with complete control over how their vehicle performs in tight turns and open fast-lanes. Visit Audi of Tulsa to view the 2018 Audi A4 luxury sedan and experience a test drive today!