When you go shopping for a used car, it can often feel like a gamble. How do you know it's in good shape? How do you know it's going to last? The fact that someone else used to own a vehicle can be a point of understandable concern for many drivers. When you shop for a used car at Audi Tulsa, you'll find an inventory of used vehicles you can count on to deliver the high-quality driving experience your life demands.
How does our dealership make sure our used vehicles offer more? We run all of them through a comprehensive Used Car Inspection process. This thorough inspection helps us to identify any issues in a car. Once we've isolated these issues, our team of factory-trained technician will correct any deficiencies. We'll also take care of any outstanding recalls and run them through a process of cosmetic reconditioning.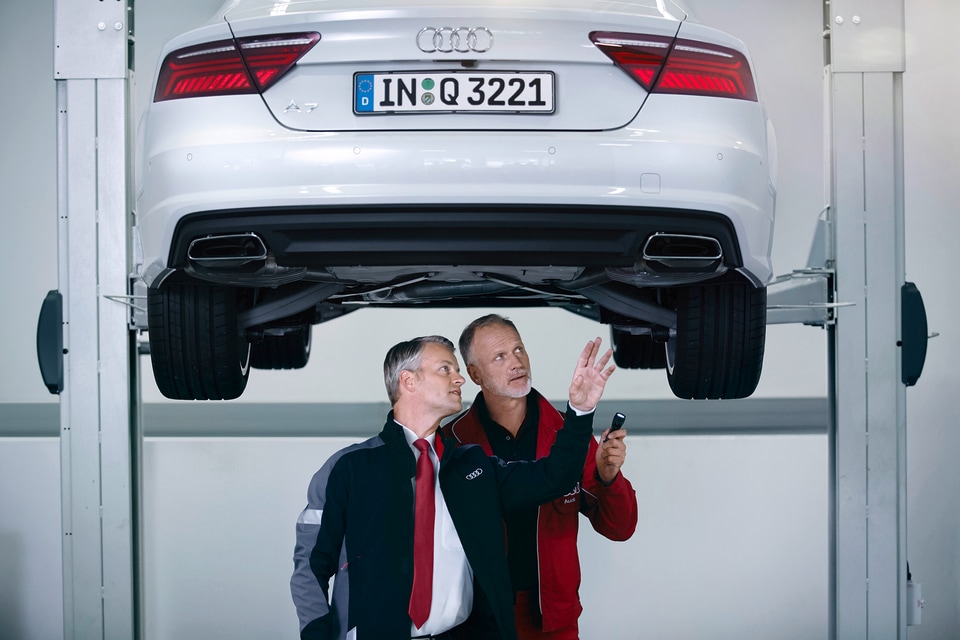 We take things a step further with our certified Audi vehicles. To make sure our certified cars qualify for their elevated status, we run through a deep inspection that tests more than 300 unique points. Even once a vehicle has passed and earned its certified status, our dealership offers an industry-leading warranty program to make sure it stays running for years to come.
When you shop at Audi Tulsa you'll find a well-maintained stock of used cars and a valuable inventory of certified pre-owned cars. We don't just offer value, we provide the peace-of-mind you need to feel secure in your next used purchased. To learn more, get in touch with the sales team at our location in Tulsa, OK.