Craftsmanship never ages.
Every inch, every detail, and over 300 components are rigorously inspected by Audi trained technicians to ensure each Audi Certified pre-owned vehicle is in optimal condition. Only after this exhaustive dealer inspection are we confident in backing the vehicle with our Audi Certified pre-owned Limited Warranty - which is more than a seal of approval, it's a badge of honor.
The benefits of choosing Audi Certified pre-owned.
Explore the sections below to discover how exhaustive the inspection, warranty, and additional features are in order to provide you with the quality ownership experience you're searching for in an Audi.
Audi Certified Pre-owned Limited Warranty
Unlimited mileage for unlimited enjoyment.
Enjoy your Audi for miles to come with our Audi Certified pre-owned Limited Warranty featuring no mileage limitations. The time duration of the Audi CPO Limited Warranty depends on whether any New Vehicle Limited Warranty coverage remains at time of purchase. Your coverage is honored at over 300 Audi dealerships across the United States.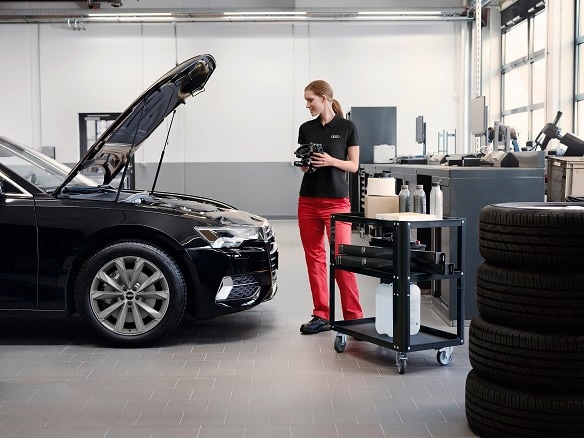 300+ point dealer inspection
Every inch inspected.

Only once the vehicle passes a detailed dealer inspection does it earn the right to be part of the Audi Certified pre-owned program. This process helps ensure each vehicle meets our highest standards. The rigorous inspection process includes:
15 pre-checks
115 exterior checkpoints
85 interior checkpoints
39 engine compartment checkpoints
36 undercarriage checkpoints
18 road test checkpoints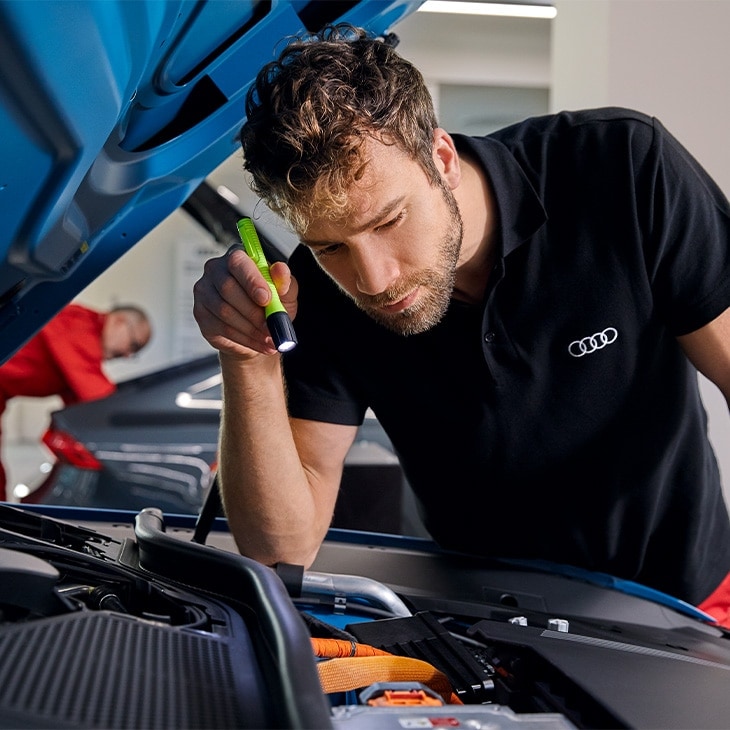 24-Hour Roadside Assistance for One Year*
We'll be there for you if you need it.
In the event of an incident, contact Audi Roadside Assistance anytime, any day. Our specialists will arrange a tow truck if needed and bring your Audi to the nearest Audi dealer to be fixed by our Audi trained technicians. Plus, this 1-year Roadside Assistance program includes trip interruption reimbursement.*
*Coverage begins upon expiration of the New Vehicle 24-Hour Roadside Assistance coverage, which is 4 years with unlimited mileage. If New Vehicle 24-Hour Roadside Assistance coverage has expired prior to CPO purchase, CPO 24-Hour Roadside Assistance coverage is one year from reported CPO sale date with unlimited mileage.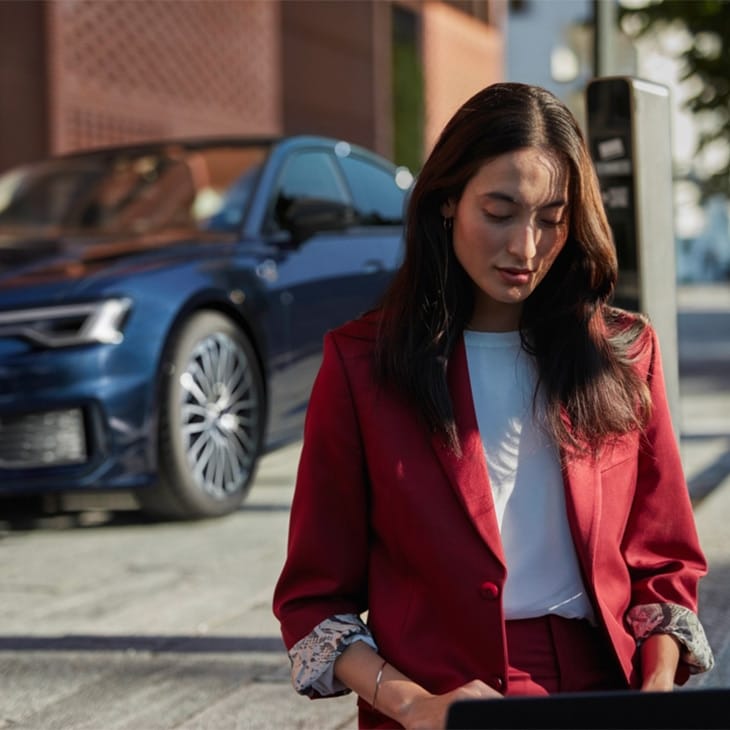 Complimentary Scheduled Maintenance
Comprehensive support.
Audi Certified pre-owned customers who finance through Audi Financial Services will receive an Audi Care or Audi Care Select package that covers the vehicle's next two scheduled maintenance intervals at no additional cost.  Limitations apply.

*Offer subject to credit approval.  Not available for business customers or for vehicles that already include final available Audi Care Select package (80k/90k for MY17-19 and 70k/80k for MY20+). No additional cost Audi Certified pre-owned Audi Care or Audi Care Select contract has no value upon cancellation, and may take up to 60 days for delivery after CPO purchase. Please see
https://www.audiusa.com/us/web/en/myaudi/audi-care.html
for additional information.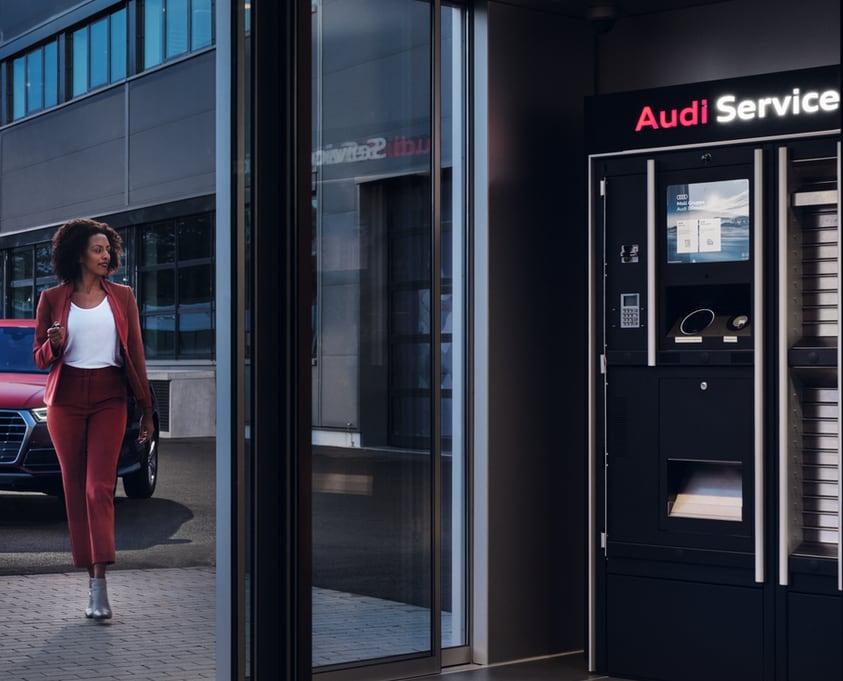 Vehicle History Report
Know your Audi through and through.
Drive away with additional peace of mind knowing the full history of your Audi with a comprehensive third-party vehicle history report.